The Importance of Preventive Care
Preventive dentistry in Austin is essential for protecting your oral health. With routine appointments from Dr. Reed, you can protect yourself from cavities, gum disease, oral cancer, and so much more. Don't be a stranger, reach out to see how we can help your smile today!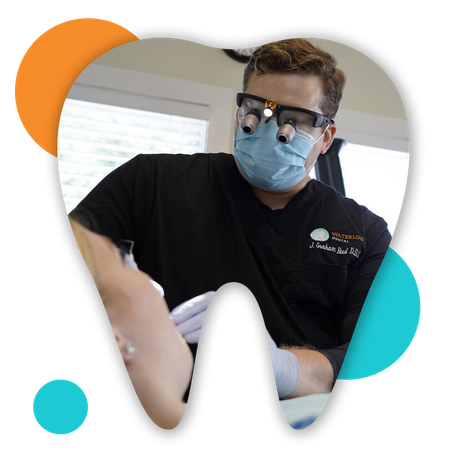 Keeping Your Smile Healthy
Teeth cleanings and oral exams are at the heart of all preventive dentistry, and it's absolutely essential that you see the team at Waterloo Dental every six months for an appointment. During your exam, your hygienist will inspect your teeth, remove plaque and tartar, floss your teeth, and buff them to keep them shiny and bright. Then, Dr. Reed will perform an in-depth oral exam to ensure your smile is healthy and strong.